How to choose the right condom?
Life's too short to stick with condoms you only sort of like.
afe sex can be really sexy (no lie) — especially when you find a condom that feels amazing for you and your partner. But which condoms exactly? That can be a bit trickier. So, there you are, scrolling the online shop in total disbelief. How can there be so many of them? What the heck? It's just a penis, not a space ship. Different people want different things from their raincoats.
Choosing the right condom is like choosing a meal at the restaurant, you can go genetic picking blindly of the menu, and it'll be just fine. But take the time to consider the ingredients and the different features that may fit your taste best, and you'll enjoy the dish a lot more. Let's see if we can help you with the process of finding the best condoms for you.
Size matters
At least, when it comes to condoms. Every penis is as unique as the person it hangs from, and all you want is to make sure to use a condom that fits properly so it doesn't rip or slide off during sexual play. Using the right condom size is essential for effectiveness, comfort, and pleasure. You should take the time to find options that come in sizes closest to your measurements.
One of the most common troubles men face during intercourse is a condom slip off, especially, if it keeps killing the vibe. If standard size is too loose for you, you can try out snugger fit or iron grip condoms. S-M size condoms are meant for men, whose width is 50mm / 1.9 inches or less.
The right size condom can also help to maximize your level of enjoyment between the sheets. Nominal width of a standard condom is around 52mm / 2 inches. Regular fit condoms are the most popular on the market, have the most options, and suit the most men.
Finding out that a condom is too tight for your equipment is a problem experienced by a lot of men. Therefore, thousands of men every day are searching the internet for large condoms and solutions to their problem. Larger condoms are designed for men whose penises width is between 55mm / 2.1 inches and 60mm / 2.4 inches.
While a condom must feel snug, it should never feel too tight. Using extra-large condoms that fit properly will make your experience more pleasurable and give you peace of mind knowing the rubber Johnny is less likely to break. Made for those big monsters, XXL condom is around 60mm / 2.4 inches and more.
Size should always come first when making your buying verdict. Hard to make a decision? If you're not sure, you are always welcome to consult our experts at WorldCondoms who will guide you to some of the best protection.
Which type should I buy?
There are more options than size alone. Once you have already determined the correct measurements, you shouldn't necessarily focus on one brand or type. You will get the pleasurable results through experimenting — and that's the best part. So many sensations. So many feelings you can experience. We'll walk you through our favorite types of condoms you need to know.
Condoms lubricated with stimulating gel increase the sensitivity of intimate areas during the sex and bring the heat in ways you could not imagine. Gentle warmth or fresh chill adds extra excitement to intimate encounters for both parties. Why not to try Okamoto 003 Cool which offers a cooling effect, designed to intensify your climax.
A shared orgasm, when both partners finish together at the same time, is arguably the greatest triumph of erotic life. However, only a few couples manage to achieve this every time they make love. If you're looking to line things up a little better, delay condoms come in handy. Liquids like benzocaine or lidocaine create a numbing feeling and allow men to control ejaculation.
For all scenes of lovemaking including oral sex, you can take your pick from a wide range of flavors, such as banana, strawberry, chocolate, bubblegum, and more. If you don't have a latex allergy, it's worth giving Pasante Tropical a try — especially when the promise of exotic fruits-inspired flavors and scents is involved.
Did you know that visual stimulation is also an essential part of sexual attraction? Yep, that's right. Get lost in excitement with a great supply of colorful condoms, no doubt, they will add some fashion to your passion. Experience adventures with Trustex Assorted Colors condoms which offer a whole rainbow: orange, yellow, pink, purple, and more.
Sometimes people can be resistant to using a condom since it can decrease the sensation of direct skin-to-skin contact. However, ultra-thin condoms will change your mind. Formulated with a very thin material, these condoms create feeling like you are wearing nothing at all. If you count on classics, try Durex Invisible —they are the thinnest condom ever developed by Durex brand.
Lubricated condoms often seem like a smart purchase. After all, they provide both protection and additional moisture for a smooth glide. Even though, they aren't always the best choice. For example, dry condoms are used by people who are allergic to the lubricant, want to add their own moisturizer or plan oral sex. You will find pleasure in using Lifestyles which works for you and your partner.
When you think you've tried everything, give a warm welcome to female condoms, better known as femidoms. Designed from a woman's perspective, internal condoms are latex-free, soft, and can be put in up to eight hours before sex, since it doesn't require an erection from a sexual partner. If you're up for the experimentation, it's worth the fun exploration.
Believe it or not, condoms can actually bring extra pleasure to the ride. Long story short, rumpy-pumpy with spices is always best, and undoubtedly makes you feel more comfortable in the moment. Ribbed, dotted, flavored, stimulating — oh my. It's really your choice when it comes to which type of wrap you buy.
On the whole
Trust, there's something in here that fits perfectly snug in your bedside drawer. Make those special moments explode by getting to know the condom that meets your expectations. Go forth, and enjoy the slippery ride. Because at the end of the day, the most important thing should be safety and pleasure.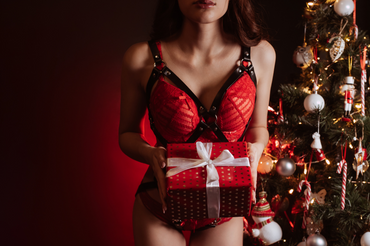 Kinky Christmas gift ideas for significant other that she or he secretly wants this year.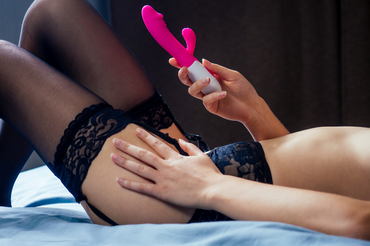 Finding the perfect sex toy is like finding your true soulmate; it brings joy, excitement, and a deep sense of connection to improve your life in ways you never thought possible.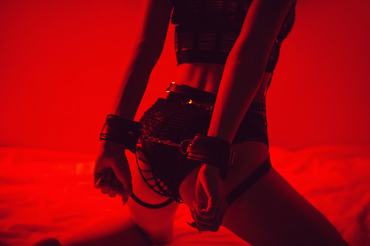 Hey you, are you new here? No worries, here is your safe place to explore the possibilities of new exciting adventures of bondage sex.
Collection 2019
Sale 70% Off
Title for image