Lubricant Awards: Your Guide for Any Scenario
Explore best-selling and most popular lubricants for any naughty scenario.
lready ran out of your lubricant, and wondering which to choose next? While searching for something you somehow found yourself lost in the huge variety of different lubes, no worries, WorldCondoms is here to help you choose the right one for any scenario, because when it comes to lubricants, we've got your back – and everywhere else!
Why Choosing the Right Lube Matters
Imagine you're planning a grand adventure, and you need the perfect tool for the job. That's where choosing the right lube comes in. Just like you wouldn't use a hammer to fix your phone, you wouldn't use any old lube for every situation.
Everything depends on the ingredients and the intention you're about to use. Some people might be more sensitive to certain ingredients, so you want to make sure you're not using something that could cause you irritation or discomfort.
Picking the right base ingredient matters because it affects compatibility and performance. For shower sex, first-time backdoors, hot date night in your late 50s', or trying to reignite the spark postpartum, for all kinds of intimate action, you'll need to consider whether you'll need water-based, silicone-based, or multi-based lubricants.
Don't be embarrassed to use lubricant
See, sometimes our bodies are like, "Sorry, I'm just not in the mood to produce that slip 'n' slide effect right now." And it's not about attractiveness or turn-on – it's more like our body's quirky sense of timing. It could be due to things like stress, hormones taking a vacation, or just a random mood swing. Totally not your fault!
Using a lubricant can make everything feel smoother and more comfortable for both you and your partner. They ensure comfort and smooth sailing during intimate moments. Using lubricants doesn't mean you're not "doing it right." It's about having a good time without any discomfort.
Criteria for Selecting the Best Lubricants
Ah, the thrilling world of lube shopping – who knew it was such a nuanced art form? When you're going into the labyrinth of lubricants, you'll need to put on your detective hat and investigate a few key things.
1. Base ingredient: Decide whether you want a water-based, silicone-based, or oil-based lube. Consider what you'll be using it for and what's compatible with your activities and preferences.

💧 Water-based – formulated with water, easy to clean up, compatible with condoms and most sex toys. Consistency is thin, light and generally non-sticky. Ideal for vaginal sex, masturbation and sex toy play.

🧪 Silicone-based – formulated with silicone oils, lasts longer than water-based, and is waterproof. Consistency is thicker, and not absorbed by the skin. Not suitable for use with silicone toys. Ideal for anal sex, showering, or underwater play.
2. Compatibility: Make sure the lube is compatible with what you're planning. If you're using condoms or toys, look for labels that indicate compatibility.
3. Ingredients: Check the ingredient list for any potential allergens or irritants. If you have sensitive skin or any allergies, opt for lubes with gentle ingredients.
Worth knowing: Parabens may trigger vaginal rashes, while glycerin and petroleum can disrupt pH balance.
Got no time to explore the vast universe of lubricant options? No worries, we're here to cut through the noise and offer you the perfect solutions. Below, you'll find a quick and easy breakdown of water-based, silicone-based, and oil-based lubricants. No need to get lost in the details – let's dive right in!
💦 Best water-based lubricants
Liquid Silk

✔ Bio-static: if it comes into contact with bacteria, yeast infections, or fungal spores, it will prevent their spread.

✔ High-quality, helps to improve sexual intercourse, intimate massages, and foreplay.

✔ Compatible with silicone toys and condoms.

 

Wicked Aqua

✔ Water-based and silky-smooth lubricant to intensify ecstasy.

✔ Enhanced with Vitamin E and olive leaf extract.

✔ Vegan-friendly and completely odorless long-lasting lubricant.

 

Durex Strawberry

✔ Strawberry flavor water-based lubricant.

✔ Non-sticky and paraben-free, that easily washes off.

✔ Perfect for oral sex.

 
🧪 Best Silicone-Based Lubricants
Überlube

✔ Paraben and glycerin-free premium lubricant with biostatic properties, made with body-friendly ingredients.

✔ Scentless, tasteless, and non-staining personal gel reduces dryness and increases long-lasting lubricity.

✔ Suitable for anal sex or intimate plays in the tub, shower, pool, or anywhere underwater.

 

pjur Original

✔ It's one of the world's most sold silicone-based lubricants.

✔ Paraben and glycerin-free long-lasting lube with neutral taste and odor.

✔ Can be used for massages, skin conditioning and is safe to use with condoms.

 

ID Millennium

✔ Super concentrated and ultra long-lasting silicone-based lubricant.

✔ Paraben and glycerin-free, slippery, and smooth feel, only a few drops are needed.

✔ Compatible with latex condoms, perfect for sensual massages and penetrative sex.

 
🍑Best for anal sex
Pjur Back Door

✔ Silicone-based lubricant providing long-lasting lubrication and moisturizing the skin.

✔ Paraben and glycerin-free, contains natural jojoba extract which gives a relaxing effect.

✔ Compatible with latex condoms, designed specifically for comfortable anal sex.

 

Lubido Anal Ease

✔ Water-based lubricant infused with Aloe, which can help provide added comfort and reduce friction.

✔ Paraben-free, odorless lube provides a long-lasting glide.

✔ Compatible with latex condoms, can be used for both anal and vaginal penetrations.

 

Swiss Navy Premium ANAL

✔ Silicone-based lubricant made from the highest quality ingredients.

✔ Paraben and glycerin-free, infused with clove leaf oil adds more comfort.

✔ Compatible with latex condoms, created for safe and pleasurable anal sex.

 
🥇THERE'S A BEST LUBE FOR EVERYONE
In a nutshell, the world of lubricants is as diverse as your wildest fantasies! From passionate evenings to playful encounters, there's a lube out there for every scenario. While some products may seem universally loved, remember that not every lubricant is a one-size-fits-all solution.
So, don't be shy—explore, experiment, and find your personal favorite. And if you're eager to explore even more best-selling lubes, well, you're in for a slippery treat! Check out the full selection right here. Happy sliding!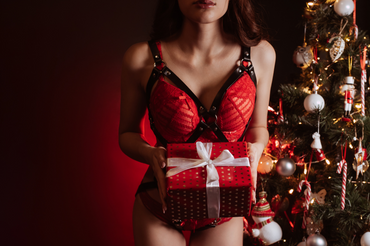 Kinky Christmas gift ideas for significant other that she or he secretly wants this year.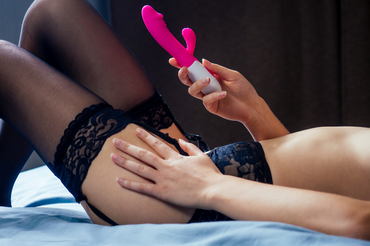 Finding the perfect sex toy is like finding your true soulmate; it brings joy, excitement, and a deep sense of connection to improve your life in ways you never thought possible.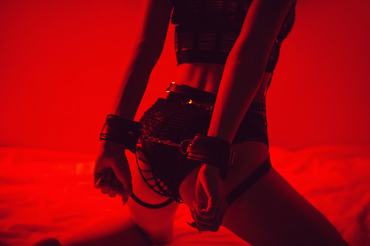 Hey you, are you new here? No worries, here is your safe place to explore the possibilities of new exciting adventures of bondage sex.
Collection 2019
Sale 70% Off
Title for image