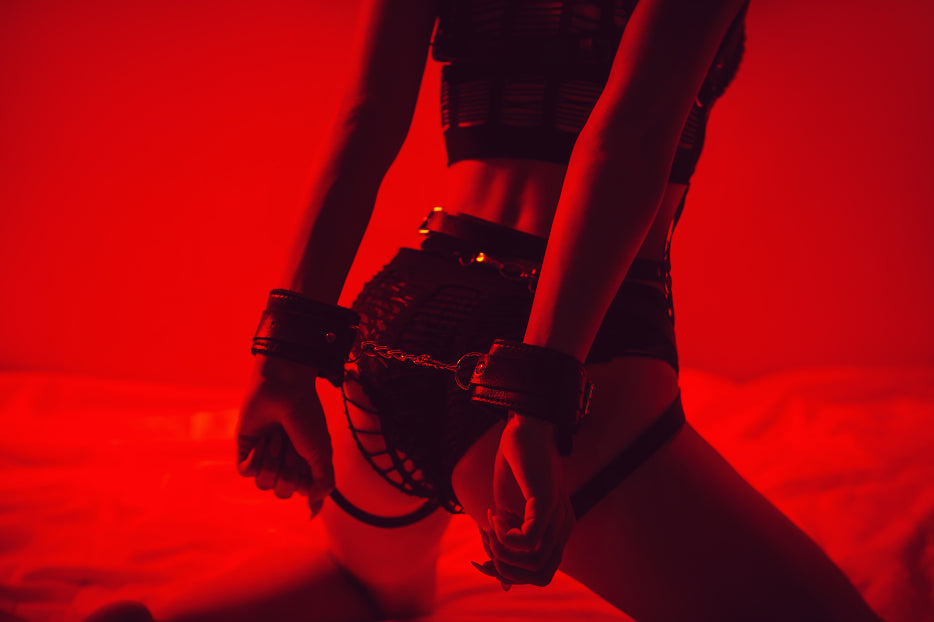 Bondage Sex Tips: Everything You Need To Know
If your bedroom vibes are a bit 'meh,' don't worry – this is about to make them 'wow'
ell, isn't it just delightful when our sex life decides to play hide-and-seek with passion? The sparks that once flew now seem to have been extinguished by the winds of monotony. 
But guess what? It's totally normal! Sometimes, all you need is a little sprinkle of freshness in your spicy bedroom journey to revive the fire that once burned so brightly. And one of those exciting options to explore could be bondage sex.


WHAT IS BONDAGE SEX?
Bondage is a form of sexual and erotic activity that involves the consensual use of restraints or bindings to get pleasure, create sensations of vulnerability or control, and explore power dynamics within a sexual context.
Bondage is one of the forms of BDSM, it's about different ways partners enjoy physical control in their sexual practices. The acronyms come from a blend of bondage and discipline (B&D), dominance and submission (S&M), and sadism and masochism (S&M).
I WANT TO TRY, WHERE DO I START?

✅ COMMUNICATION
There is a golden rule: BDSM is based on trust and emotional security. So first of all there should be a sincere talk between you and your partner. Choose a quiet, distraction-free setting where you can discuss your feelings and explore how to apply them to your relationship.
Start by having some grown-up conversations about desires with your partner. You can start the chat with something like:
💬 "How about trying something spicy in the bedroom?"
💬 "I heard about this sexy thing they did in that show I watched; want to give it a go?"
💬 "Remember that hot move you did? Let's explore more!"
✅

 

RESEARCH
Another important thing to do is research. Watch different videos, learn about different types of BDSM, and read other people's stories. From this point, you'll be able to show what you prefer, how to be aware of emergencies, and how to be safe but satisfied.
Useful Tip: Don't do anything that you're not ready for.
✅

 

RULES AND SAFE WORD
Before diving into the BDSM universe, there are still some things you need to clear up in the air, and the most important is setting some ground rules and having a safe word. Express your feelings, and set rules about which things are a red flag (spanking, spitting, etc.).
Safe word is recommended to be non-related to sexual activities, as sometimes in role-play participants may engage in what's known as "consensual non-consent." This means that they have pre-negotiated boundaries and limits, and they may act out scenarios where one person appears to resist or say "no" even when they actually consent to continue. So try to find a random safe word like 'banana' or 'oasis'.
✅

 

'TRAFFIC LIGHT' TECHNIQUE
One fun way to dive into bondage sex is using 'traffic light' safety checks. So if you're partner is handcuffing you to the bed, and asks how you feel about that, you can say either one of these:

💚 Green – I'm feeling good to continue
💛 Yellow – It's a little bit too much, slow the pace.
❤️ Red – I don't like it, we should stop.
WHAT SEX TOYS ARE IDEAL FOR BEGGINERS?
So, you're ready to dip your toes (and maybe more) into the world of kinkiness, eh? Well, let's talk about some entry-level toys and tools that won't leave you feeling tied up in knots!
Blindfolds & Masks
When you'll be limited in some of your senses during the intimate moments, you might feel more sexually aroused, intimate, and incredible erotic. This definitely adds more passion and intimacy.
Soft Restraints
Restricting with gentle restraints such as silk ties, scarves, or cuffs increases sensitivity to the touch and trust in your partner. Ideal for role-playing scenarios that involve dominance or submission.
Floggers
Flogging often requires a high degree of trust, communication, and negotiation between partners. This can lead to a deeper emotional connection and understanding.
Ball Gags
Spice up your role-playing with a fun toy that restricts speech, adding extra excitement. Make sure your first ball gag is not only comfortable but also has breathable holes for safety.
Beginners Bondage Kit
Not sure which BDSM toys are best for beginners? You can explore different options with a beginner's bondage kit. This makes it easier to get started without feeling overwhelmed.
TRUST IN YOUR PARTNER AND BE SAFE
In the world of bondage sex, it's crucial to remember 3 simple rules. 
💓 Firstly, communication with your partner is key—unless you're both mind-readers, which is, unfortunately, not a common superpower. So, share your desires, boundaries, and expectations openly.
💓 Secondly, research is your trusty sidekick. Before you start tying knots like a sailor, make sure you've educated yourself on the ins and outs of safe bondage practices. 
💓 Lastly, gear up responsibly. Forget Fifty Shades fantasies; it's not all about leather and whips. Make sure you've got the right equipment for the job. 
So there you have it: communication, research, and gear. Master these three elements, and you'll be well on your way to a safe, hot, and erotic bondage adventure. Remember, it's all about fun and consent, not a test of your knot-tying skills.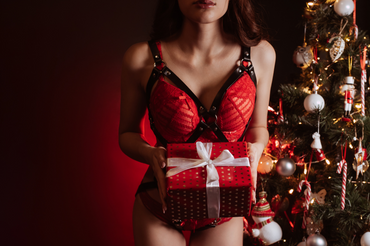 Kinky Christmas gift ideas for significant other that she or he secretly wants this year.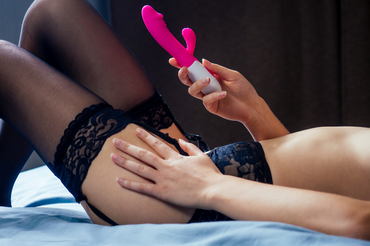 Finding the perfect sex toy is like finding your true soulmate; it brings joy, excitement, and a deep sense of connection to improve your life in ways you never thought possible.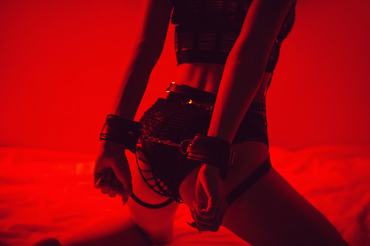 Hey you, are you new here? No worries, here is your safe place to explore the possibilities of new exciting adventures of bondage sex.
Collection 2019
Sale 70% Off
Title for image