6 Sexy Date Night Ideas for Halloween
Costume looks really good on you, but it would look better on my bedroom floor.
pider web decorations, frightful masks, candles, and carved pumpkins indicates that Halloween is almost here. It's time for zombies to rise from the dead, vampires to come out of coffins, and witches to cast magical spells. Everyone has different traditions for All Hallows' Eve. Some go trick-or-treating, pumpkin carving, candy-eating, or playing games with their buddies, while others visit haunted houses, go on a scary movie marathon, or party with their friends. Even though most people spend time in a bunch of friends, Halloween can be a very steamy and romantic night for couples too.
There are many ways to enjoy trick-or-treating time with your special boo, whether you're looking for something sexy, fun, or even a bit scary. We're here to help you live your fantasy, check out these 6 bone-chillingly indoor and outdoor Halloween date-night ideas we've prepared for your witching hour.

Enjoy a night of sexy role-play
Roleplay on Halloween night is a great way for spicing up your bedroom routine, especially if that's not something you would normally attempt in your sex life. Spooky and mysterious All Hallows' Eve allows you to become whoever you want, whether it's a blood-sucking vampire, broom-riding witch, naughty nurse, or provocative policeman. If you've ever thought about BDSM but were too shy to suggest, October 31st is the perfect time to try dominative and submissive roles. We all have secret hidden fantasies and Halloween sex is an excuse to finally fulfill them and get really wild. What do you need? A sexy costume, candles for the right setting, and condoms (protection always comes first), so you could perform all kinds of naughty acts while being confident.
Try playing erotic game
Another great way to spend the spookiest night of the year is by playing erotic games. There are classical games, such as a strip poker, strip pong, or kinky truth or dare, but you can also try sexy board games that will refresh your performance and help you boost your pleasure in bed. Naughty and seductive ideas of kissing and touching will lead you to steamy intimate sessions. This activity not only guarantees that you end up with the hottest sex but also helps you and your significant other to become closer and more open about new sex-related ideas. And remember – you don't have to play by the rules (smirk)
.
Go trick-or-treating on each other
Any celebration reminds us to take a better care of our partners. Sometimes we forget to just stop and enjoy each other's company. Halloween night is the best time to add more tempting sensations to your bed games, such as tasting, feeling, and intimate touching. You can plan a sensual night of erotic massage, champagne, whipped cream, and oral sex. You can also mix this idea with roleplay and pretend to be a sexy masseur. Turn off the lights, light up some scented massage candles, put on a seductive playlist, and dive into a magical world of scents and touches. By the way, we've all the tricks and treats to make your heart pound!
Watch Halloween-themed adult movies
When the sun goes down and the evening comes, it's time for some dark, mysterious, and sexy adult videos. Did you know, that there is actually an entire category of spooky Halloween porn, which is both scary and arousing at the same time? There are many articles about where you can find professional and original porn movies, featuring vampires, witchery, sexorcisms, and many other hot Halloween-ish stuff.
If you're not into the porn genre or feel like this activity is taboo in your relationship, you can pick out a sexy horror film instead. Either way, don't forget to bring some coziness to your sexy movie date night, so you wouldn't be too frightened by the film. What you're gonna need are lots of pillows, cozy blankets, candles, popcorns, and you're ready to go. Oh, and I almost forgot: there's a chance that after the movie you'll feel like you want to add more fantasy to your sex as well, so you should be prepared. We offer a simple, yet effective solution – glowing condoms. No doubt, shining in the dark condoms will add spell-casting vibe.
Make out in a car where no one will find you
Okay, so this one is not for everyone and can be a little extreme because it's how horror movies usually start. But if you're not afraid of the dark, think about sex in the car while parked somewhere in a remote place. Super sexy. Super spooky. Even the thought of it makes adrenaline rush through my body. If you decide to go on this hot and spicy adventure, remember that you don't have to go to the sketchiest-looking forest of the dead or sth for a great experience. The main thing is an idea. Also, note that sex in public is illegal, so the place is pretty much the most important thing to consider.
Have a spooky picnic at a cemetery
If car sex was not frightening enough, try the cemetery. No, we're not recommending you to have sex there. For now, having a picnic in the evening will be more than enough in a spooky place like this. You can pack some Halloween-themed snacks, grab hot pumpkin-spiced coffee or cinnamon tea, and spend some alone time surrounded by gravestones and silence. We're sure that this experience can be pretty spine-chilling, especially when you think about walking dead, ghosts, and souls. But at the same time, having a picnic in a ghostly place like this can really strengthen your relationship and might make you talk about uncomfortable questions, secrets, which you literally take to the grave.
Have a booty-ful Halloween
As you can see, there are many different ideas on how to add some magic to your spooky Halloween date. If you still haven't decided what to try, you have some time left. Get your partner a present – a gift card for a wide arrange of WorldCondoms pleasure items, so he or she could help you pick the best intimate products for your special Halloween night. The most important thing to remember is that every activity can be fun and sexy, as long as both of you feel good and comfortable about participating in it.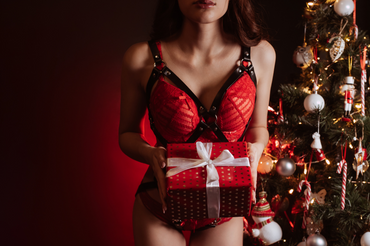 Kinky Christmas gift ideas for significant other that she or he secretly wants this year.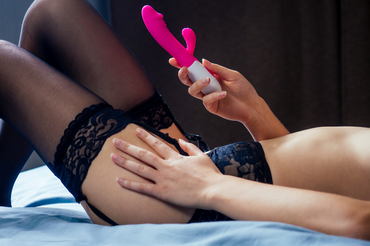 Finding the perfect sex toy is like finding your true soulmate; it brings joy, excitement, and a deep sense of connection to improve your life in ways you never thought possible.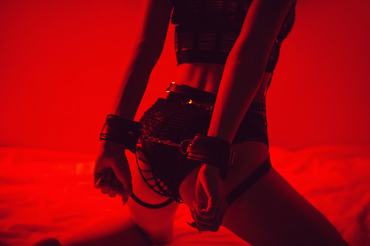 Hey you, are you new here? No worries, here is your safe place to explore the possibilities of new exciting adventures of bondage sex.
Collection 2019
Sale 70% Off
Title for image