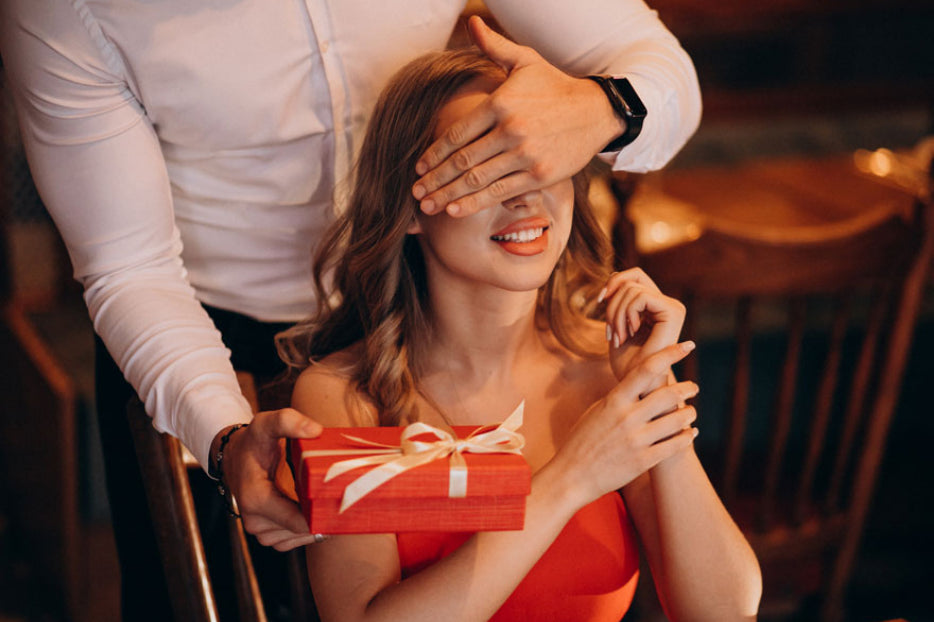 8 Ways to Surprise Your Bae on V-Day
Lovely and spicy Valentine's Day activities.
hhh... It's that time of the year when everything is pinky and blurry. We're all caught up in that romantic mood, thinking about how we can surprise our loved ones. Fluffy teddy bears and heart-shaped chocolates nowadays are a total cliché. We all know that Valentine's day is not only about giving and receiving gifts, it's about spending quality (and spicy) time together, right?
So, forget about Valentine's day presents and give your lover something exciting and entertaining. Looking for a last-minute V-Day plan or a remarkable way of celebrating the day? Then you came to the right place, 'cause I'm giving you 8 amazing ways to surprise him and her on February 14th.
Early and tasty
One thing that might be better than waking up next to your loved one is getting up from the delicious breakfast scent (I'm not even joking). Breakfast is an extremely important meal of the day, but if your s.o. is bringing them to bed... Well, you gotta pay it off properly, if you know what I mean. So, how to prepare for breakfast in bed you may ask? Sweet pancakes with chocolate syrup or heart-shaped fried eggs accompanied with a cup of tasty coffee will work perfectly. Just put some imagination and your breakfast table will look amazing. To make it super romantic, you can also add a cute note or a bouquet of fresh flowers. Don't tell me that it's not a wonderful way to surprise your bae on a V-Day and put him or her in a great mood right from the beginning. I'm pretty sure that it will make your loved one smile and, hopefully, bring some action to the bedsheets as a way of saying thank you.
Just like first time
You probably still remember that thrills going down your spine on the first date with your boo, don't you? If you're so caught up in the routine, Valentine's day could be your chance to revive that sparkle. Surprise your lover with a unique and exciting date where you two relive your first date. You may have felt uncomfortable and awkward at that time, but trust me, this year it will be soo much better. You can even try to recreate the outfits that you both were wearing that night. Take a magical trip down memory lane and remember all the things that made you fall in love with each other. When you get back home, you won't be able to resist each other… Feel it all just like the first time you've met.
Classy and spicy
You can never go wrong with a romantic and classic dinner surrounded by the candle lights. However, you have two options here – go to a fancy restaurant or have a homemade meal. The first one requires some preparation in advance as, during this lovely time of the year, restaurants are flooded with reservations. If you're too late for that, then roll up your sleeves and get ready for some cooking. I recommend starting the date night with some delicious appetizers. As for the main course, think about your partner's favorite dish – he or she will be amazed by how much thought you've put into it. And as for dessert… It doesn't necessarily have to be something edible, you know. Flavored lubricants can be a tasty and guilt-free treat that brings extra thrills to your bedroom. Strawberries, chocolate, or cotton candy – everyone can find their own juicy pleasure. Isn't that a good way to end your and your lover's dinner?
Netflix and all
Netflix and chill? Definitely not. I'm saying Netflix and all that goes after that, 'cause you don't want your V-Day turn into your usual 'evening on the couch', right? Take the movie night date to the next level by remaking your space into a private cinema. Rent a projector or super big screen, fill up the room with pillows and blankets, and light up some candles. Seems like a dream, doesn't it? Don't forget your bae's favorite snacks and freshly popped popcorns! And you're all set up. Oh no, wait… You do need to watch something too. On this day full of romance you just can't watch a regular movie, thus try something 'old but gold' like 'A Walk to Remember', 'Pretty Woman', or 'The Notebook'. I know that it might seem that these films are outdated, but they will perfectly fit the occasion and set the cuddling mood. Probably you don't need instructions on what to do after the film…
Erotica at home
Always running, don't you? Well, maybe Valentine's day is that time of the year when you and your partner can dwell in the world of peace and pleasure. Surprise your bae with an erotic and calming home spa treatment. Gentle touch of your lover, romantic playlist, and a wonderful candle scent – that's all you need for a perfect getaway on a V-Day. Don't forget that this day is about sharing, thus you both should be giving extremely erotic, full-body massage to each other. Hopefully, you will get to the best part (that's the whole point of this day, isn't it?), but to spice these sensations up I certainly recommend getting a bottle of delicious massage lotion. Probably it differs a lot from what you were thinking for the day, but are you sure you don't want a free massage?
Heart light fun
V-Day is not all about romantic dinners and fluffy teddy bears. You can create your own way of celebrating this day. If you and your partner are not into that colored glasses mood, maybe a game night could be your way to mark this day. Board or computer games, it doesn't really matter till you're being together and having fun. To make it a little bit different from all the other gaming nights, get all your and your bae's favorite snacks as well as drinks. Plus, you can always make up your own games (maybe slightly provocative ones?). Turn on your imagination and prepare for a unique type of Valentine's day filled with heart-light pleasure. Your lover will certainly be extremely happy that he or she can spend this day in sweats and doesn't have to squeeze in uncomfortable dinner clothes.
Sparkly night
What could be more romantic than having a sparkly night date during Valentine's day? And the best part is that you won't need to go a hundred miles. Fluffy and warm blanket, a bottle of hot chocolate or wine, lover by your side, and millions of shining stars. It certainly sounds suuuper romantic and you can do all of this simply in your backyard. However, if you don't have one, then this is an opportunity to search for some secluded place with an open sky in your neighborhood. Almost 5000 stars can be seen by the naked eye, thus you don't need any extra equipment to have the best sparkly night, however, I do recommend getting special stargazing apps that will let you spot constellations faster. And you know, after all that cuddling and staring into the sky, you can certainly let in some passion and wildness to your date. What could be better than stargazing on V-Day with the love of your life? Sex under the open sky full of bright stars. Of course, don't forget another blanket to cover up, but, I promise, you will be fascinated by the experience… This will be the night that you two won't be able to forget.
Bubbly surprise
Bubbles, bubbles, bubbles… And I'm not talking about those in your glass. Worthy of a honeymoon suite, a bubbly bath will certainly set the right mood for Valentine's day. Candle lights, champagne, and tasty strawberries covered in chocolate just within arm's reach. Don't forget to fill the tub with scented bath bombs, sprinkle rose petals all over, and voilà. There just couldn't be a better way to enjoy being together. No phones, no movies, no people – just the two of you covered in bubbles, inside and outside. Also, you probably already know that sex in the bathtub can be extremely pleasurous, but to make it loonger and spicier, I strongly suggest trying out long-lasting lubes. Trust me, you two won't be able to take your hands off each other.
Enjoy sensational Valentine's Day with your boo
I'm sure that by now you have some scenarios of how to surprise your bae running through your head. You surely know all your lover's guilty pleasures, thus planning a perfect V-Day will be quite uncomplicated. Just don't forget that it's about being together rather than buying useless gifts. Spice it up, make it memorable, make it special. Have a suuuper pleasurous and sweet time with your boo!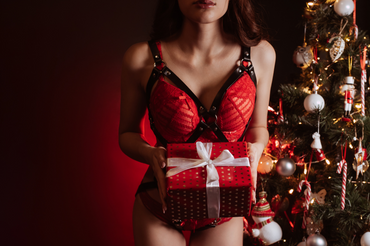 Kinky Christmas gift ideas for significant other that she or he secretly wants this year.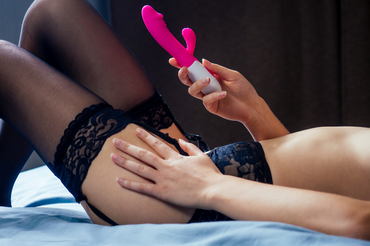 Finding the perfect sex toy is like finding your true soulmate; it brings joy, excitement, and a deep sense of connection to improve your life in ways you never thought possible.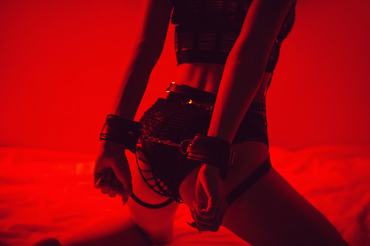 Hey you, are you new here? No worries, here is your safe place to explore the possibilities of new exciting adventures of bondage sex.
Collection 2019
Sale 70% Off
Title for image