Black Friday – What You Need to Know
Yeah, sex is cool but have you ever heard about Black Friday shopping?
lack Friday 2021 is on its way, folks. Mark 26th November in your calendar, because that's when you'll be wanting to take a day off for an extreme online shopping. Black Friday is one of the biggest sale events not only in the US but in many other countries around the world as well.
It occurs every year on the Friday after Thanksgiving and is considered to be the beginning of the holiday season, but many shops start offering hot deals way before this day. The worldwide event historically started as a stock market catastrophe in the US but nowadays the reason behind Black Friday has changed quite a bit. The main idea is to get as much money saving-deals on things you need or would like to buy.
Early holiday shopping is always a good idea
It's always better to take care of your presents or other needed items before the holidays begins. Especially with the Pandemic situation still going on, it's smarter not to wait until the last minute because things might not go as planned. That's why our Black Friday deals will start soon. On November 22th, get a special 20% discount for EVERYTHING. That's right, all hot non-sale items can be yours for a great price with code TAKEITALL. 
With a wide range of sexy treats, it's easy to get lost in the sea of condoms, lubes, and other sexual pleasure products. Don't worry, we have a guide just for you to find what you search for. Whether you're stocking up, trying to find the perfect gift for your partner, or looking for intimate novelties, check out which pleasure products are worth buying.
If you're looking for gifts
If you're searching for a Christmas, birthday, or anniversary gift for your significant other, think about surprising him or her with an intimate product for mutual pleasure. Although the holiday season is more about giving than receiving, some presents can do both. This way you both can create that holly jolly mood and share intimate memories together. Here are some suggestions.
Fifty Days of Play is a romantic and extremely erotic adult's game which contains 50 invitations for pleasurable experiences for loving couples who want to play. It is active, fun, and just a little bit risky. Perfect naughty and seductive holiday season gift for an adventurous partner, who likes to try new exciting things in bed. It will work as a great treat after long holiday preparations and Christmas dinner.
Swiss Navy Infuse Gels are designed to satisfy both partners while heightening the sensations of pleasure by stimulating the erogenous zones. Lubricant for her focus on warming, cooling, and tingling feelings, while gel for him increases stamina and overall performance. A sexy gift guarantees the greatest sensations for both lovers. Winter celebrations are supposed to be the coziest and most exciting time of the year and this present will definitely add love to your holidays.

Best Selling Condoms Sampler Pack is a practical and exciting gift which ensures safer and more pleasurable sex. This present is a great investment for the future. Our revolutionary best-selling variety pack includes reliable and incredibly effective condoms whether you are looking for extra safe, ultra-thin, colored, ribbed, and everything in between. This mix will definitely give you an array of stimulations, colors, and tastes for hours of fun.
A Gift for Myself
There are things and items we wish to try but don't want to spend a fortune on it. Well, Black Friday gives a perfect opportunity to be more self-generous and buy something for yourself because YOU CAN. It's always important to show self-appreciation and award yourself with some quality time. And what's a better way to have a great alone time than masturbation?
Self-pleasure is a perfect form of treating yourself after a long and tiring day. Believe me – we deserve it. After all, no one knows us better than ourselves. The only thing you'll need is a personal lubricant to make the whole experience more pleasurable. Check out our recommended masturbation lubes.
 Swiss Navy Masturbation Cream is specifically designed to make your masturbation experience smoother and more pleasant. The non-sticky gel contains an advanced formula of silicone and coconut oil to glide on for the smoothest sensation and silky soft skin feeling. Black Friday sale is a great opportunity to add this rich long-lasting cream to your masturbation routine and enjoy the smoothness.

We also have a special lubricant made for ladies – Wet Elite Femme. This innovative hybrid lube formula offers the ultimate benefits of both water-based and silicone lubricants. Lubricant offers the comfort of a pure water base, with the sensual, long-lasting silkiness of silicone. Enjoy an even smoother and more sensitive feeling next time you play with yourself.
Stocking is smart
Black Friday also allows getting more items for a lower price, so you could use them later. Condoms have a long shelf life, so stocking them is actually a smart idea, especially when you have an active sex life. If you're not planning to have children at the moment, you should always have a condom ready for when you'll need it. And when you buy more with a discount, you end up saving money later.
At WorldCondoms you can buy any condoms by piece, whether you need 6, 12, 24, 50, or 100 of them. The more you get, the more you save. Don't miss a chance to check out your favorite ultra-thin, dotted, warming, colored, and many more types of rubbers to make sex more fun and enjoyable.
Let's Try Something New
If you're in a long-term relationship, you probably know that after a while the fire and lust begin to fade, so you always have to search for new things to add flame. Otherwise, things get boring and monotonous pretty fast. Adding new sexual products to your lovemaking can be a great way to revive a relationship and feel fresh, more pleasurable sensations. If you feel like you'd like to try something new, there honestly could not be any better time than now. Take a look at our exciting suggestions.
ID Sampler Assortment is a pack of 5 different lubricants which can help you to try lots of different types of lube and see which ones work best for you. The pack contains ID Pleasure, ID Glide, ID Sensation, ID Millennium, and Juicy Lube. With plenty of different formulas and fragrances, you will definitely find new pleasurable sensations. Smooth and long-lasting gels will heighten sexual satisfaction and intensify enjoyment.

System JO Buzzy & Warm is made to add not one, but two unique sensations to your foreplay, toy play, or solo-play. Stimulant is used to heighten sexual acts with tingles that transitions into a warming sensation and peaks at a thrilling buzzing. If you'd like to try a different experience like never before, this serum is a perfect product for you.

People who find that sex with condoms is not as pleasant as without them definitely haven't tried Durex Fun Explosion. This pack contains 4 types of latex condoms for incredibly fun sensations: Strawberry, Pleasuremax, Fetherlite Elite, and Fetherlite Ultima. With this exciting box of 40, you will get 4 different experiences: Strawberry condoms feature red color and a fruity flavor, Pleasuremax are ribbed and dotted for a for an incredibly fun sensational experience, Fetherlite Elite rubbers come with extra lubrication, and Fetherlite Ultima are super fine condoms for greater sensitivity. Perfect for couples looking for new and pleasurable adventures.
Let's get it on
As you can see, there are many erotic products waiting to be tried. Intimate gels, oils, and tingly condoms will be the perfect gift for your significant other (or yourself), but it might also simply work as something you've always wanted to add to your sexual routine. If you didn't find anything suitable for you here, make sure to visit WorldCondoms shop and check out all of the special discounts that we offer! Let's start our massive shopping season with the best Black Friday deals for condoms, lubricants, intimate gels, and many other sexual health products. It's time for some Black Friday madness!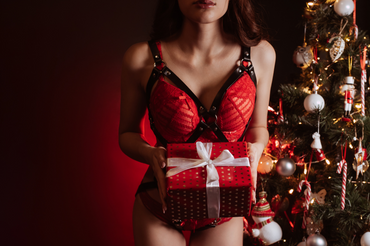 Kinky Christmas gift ideas for significant other that she or he secretly wants this year.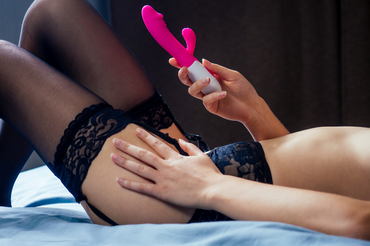 Finding the perfect sex toy is like finding your true soulmate; it brings joy, excitement, and a deep sense of connection to improve your life in ways you never thought possible.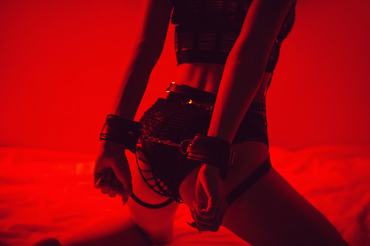 Hey you, are you new here? No worries, here is your safe place to explore the possibilities of new exciting adventures of bondage sex.
Collection 2019
Sale 70% Off
Title for image