Size matters: How to determine condom size?
No, condoms aren't all the same. Not at all.
ave you ever tried to ask a pharmacist what size of condom would work best for you? If so, you probably haven't received a proper response back. Even though people are told they should use condoms, nobody is really teaching them how to choose the right one. Due to the fact that every penis is different, the first condom from the shelf isn't a smart idea.
By the way, a man's relationship with them is also complicated, they usually have so many excuses for not using one. The reasons can range from 'It ruins the mood' to 'They don't feel as good'. Which is just so not true because there are so many awesome new condoms that are ultra-thin and barely impact the senses at all. However, this incorrect negative attitude remains because people are still choosing to use the wrong fitting condom which mess with their mind and affect sex life.
Condoms size chart
Today, we're here to break the 'One size fits all' myth and lead you to the world of surprisingly pleasurable safe sex. If you've ever struggled to find the right measurements, then you're in luck. Here's the approximate breakdown in condoms sizes based on width and girth.
This can all be confusing if you're a newbie and have just started using salami sling. But don't worry, to find the one that works best for you and your partner, you just need to try several different styles and brands of condoms. A condom assortment pack or condom sampler is worth to be considered — they are inexpensive and available in many different sizes from small to large.
Snugger or tailored fit
We, know everyone wants to be a magnum, but sometime we need to leave our ego out of the window. Usually condom slippage is related to the wrong size, so we recommend using close fit condoms that will greatly allow you to enhance sensitivity and comfort. S-M size condoms are meant for men, whose width is 50mm or less, meaning they'll fit those with a girth of around 9–11cm.
Standard regular size
Most condoms you find on the market will fit under this heading, which means that if this size of rubber is best for you, you'll have a wide array of options to choose. Nominal width of a standard condom is around 52mm, while the girth is around 11–11.5cm. They will provide comfortable fit, which leads you to safer and more pleasurable sex. You will find an absolute comfort in using SKYN Elite and Okamoto 003 Platinum.
Roomier XL size
Larger condoms are just what most men need if the regular wrappers are too tight for their equipment. These condoms are designed for men whose penises width is between 55–60 mm, fitting a girth of 11.5–12.5cm. Choose to try classic Trojan Magnum or SKYN Large that offer extra head room and a larger fit for a more safe and comfortable experience. If you want to spice things up in bed, we suggest you dotted, ribbed, or extra lubricated condoms.
Super large XXL fit
Comfort is a big problem in man's mind, but no worries. There're many sexy options for people who require condoms with larger, more generous fit. To give optimal freedom of movement, XXL size condoms are made for those whose big monster is around 60mm and more. Generally, Pasante Super King condoms are the answer, but you have to give them a whirl to see if they work for you.
The right size wrapper, whether snug fitting, standard, large or XXL, is the key to turning the focus away from anxiety and towards pleasure. Then you can reach the greater heights like sex position, technique and climax.
How to measure your penis size?
We make so many assumptions about joystick size from finger length, shoe size, and more. However, no research has found this to be true — no connection with toes, fingers, nose, or ears. There's only one correct way to get accurate numbers, so get your rulers ready, because we're going to measure your penis.
To do this, you can simply grab a ruler, measuring tape, or a piece of string. You're going to wear rubber Johnny when your penis is hard, so it's just makes sense to take your measurements as soon as your big buddy become fully erect. Here's how to correctly measure your penis:
Position a ruler into the groin and measure in a straight line from the base of the erect penis to the tip. Push past any excess fat or pubic hair.
To measure penis girth, gently wrap measurer around thickest part of the penis and note where the ends meet. That's the number you're looking for.
Alternative: Female condoms
If you're still confused and think like male condoms are not for you. You should benefit from trying femidoms. Female condoms have been carefully designed in one size and tested to fit any woman, whatever the size of her vagina, and any man. Therefore, you can feel free from all the measurement problems. They also prevent pregnancy and protect against sexually transmitted infections. But most importantly, a femidom can be inserted hours before sex.
All in all
While solely focusing on the function of protection, we totally forgetting that the main reason why condom break or slip off during lovemaking is the wrong size of the rubber. Once you know your penis size, though, you'll be able to find the right Johnny easily. If you are still uncertain which condom to buy, always feel free to contact our support team to help you make the right choice.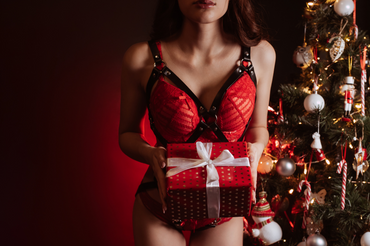 Kinky Christmas gift ideas for significant other that she or he secretly wants this year.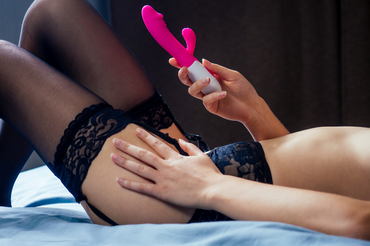 Finding the perfect sex toy is like finding your true soulmate; it brings joy, excitement, and a deep sense of connection to improve your life in ways you never thought possible.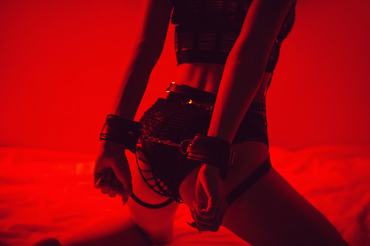 Hey you, are you new here? No worries, here is your safe place to explore the possibilities of new exciting adventures of bondage sex.
Collection 2019
Sale 70% Off
Title for image