Feel fulfilled: 9 ways to get more pleasure out of sex
Be open to varying things in bed.
hen it comes to romance, it's easy to get into a routine in which you wake up, brush your teeth, go to work, come home, eat dinner, watch TV, fall asleep and start all over again the next day. This is often true for lovers who have been together for a long time, when the newness has gone. Naturally, repetition can also make a once hot sex life feel meh.
There's nothing wrong with routine sex, but on the other hand, sometimes you might want to make changes. Don't be afraid to devote a little of your time and effort to improve your relationship. By doing these 9 things to upgrade your bond, you won't only ensure a quality relationship with your sweetheart, but you'll also prove that you're determined to work for one.
Try a new time
Sometimes it's not a huge change that's needed. Do you always have sex before bedtime? Could that be when you're most exhausted? If so, then of course lovemaking might not feel as interesting as a good night's sleep. Having sex at a different time of day can help create a different rut. For example, morning hanky-panky is a great — no, the best — style to start a day.
Switch things up
What's more out of the ordinary than getting intimate outside of the bedroom? Kitchen? Bathroom? Dining room? Maybe your biggest sexual fantasy always was to have sex in an unexpected location or under the stars with your partner? Well, we think you should totally make that a reality — the outdoors part that is. Expanding your sexual experiences by having a sin outside the main room can, teach you about what turns you on and help you feel sexually empowered.
Include sex gear
Let's face it, sometimes your brain is running on empty and, as much as you try, you can't seem to find the spark of inspiration you need to get the wheels turning again. Need ideas for your next steamy scene? Don't sweat it — online adult shops have your back. Start with a sexy dice that will tell you what to do to each body part. It does the thinking — the fun stuff is up to you. If it's not enough, you can always revolutionize your routine with other sex games for couples, toys, stimulating lubricants, or fun new condoms.
Reveal your fantasies
Some people like tickly scratches while others hate them. Some like pain during sex while others prefer gentler ministrations. What about you? Sexual fantasies come in different shapes and sizes. For some, it can mean simply bringing a vibrator into the bedroom, for others, it could mean hanging a ceiling sex swing or grabbing some handcuffs. For couples in long-term relationships, sharing sexual fantasies with one another can renew excitement.
Schedule the date
Amongst both of your busy schedules, the most ideal way to guarantee that you make time for each other is to set a night every month dedicated to doing just that. Don't just find a minute for lovemaking — make it. It's like an appointment – a very sexy appointment. If you need an excuse to disappear, say that you're doing chores, having an important meeting, or taking a much-needed afternoon nap. Schedule the time, put it in your calendar, and turn alarm if necessary. And once the door is locked, get down to it!
Start slowly
All sexual pleasure begins in the brain. So, instead of going straight for touching genitals, embrace the beautiful side of eroticism. Enjoying foreplay for its own sake can actually lead to more orgasms in the long run. By creating a greater sense of ease in your sex life, you'll make more space for pressure-free pleasure. Turns out the best tips aren't always about sex. A romantic relationship cannot survive without intimacy. Slow and steady wins the race.
Talk to your partner
How do other couples keep things hot in the bedroom? They aren't always sexually selfish. These couples listen to what each other needs especially when it comes to sex.It's important to not crash the confidence of your partner, or make them feel like they've been doing something wrong. Begin a conversation by focusing on the things you love about them, and explaining that your sex life is an important part of your romance life, and you're looking for a way to experiment and have fun.
Try new poses
Every couple has its own go-to sex move (well, usually missionary or doggy style), however, even the hottest spark in the bedroom needs a new position to rekindle the flames from time to time — otherwise things get boring, fast. It can be appealing to rely on positions you love and feel comfortable in, but we guarantee you'll find a great pleasure, an who knows, maybe you'll find the new favorite. Nevertheless, a little adventure could shake the sheets even more.

Show your initiative
Initiating sex can be hot as hell, and more, can really improve your sex life. However, it shouldn't always fall on one partner to be the one to initiate, because being wanted feels nice, right? Offer your partner an erotic massage (obviously, with happy ending), send a sexy message with a hint, or leave a sexy toy, like the vibe you like to use together or stimulating lube, on the pillow to signal your interest. You can also make up a few sexy code words which give a signal to your lover the next time you need a quick getaway.
In a word
No matter how strong your relationship is, whether you've been dating your bae for six months or have been married for 10 years, maintenance is crucial. Even the greatest couple go through ups and downs if you don't put in the work. Thus, finding ways and efforts to improve your bond can be so important for making it in the long haul.
Sensual and sexual needs can change over time and focusing on the new ideas that you would like for yourself are usually a good basic principle and can help you to know what works for you.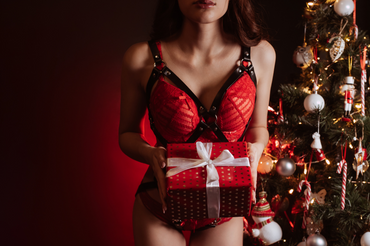 Kinky Christmas gift ideas for significant other that she or he secretly wants this year.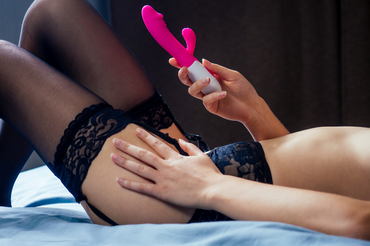 Finding the perfect sex toy is like finding your true soulmate; it brings joy, excitement, and a deep sense of connection to improve your life in ways you never thought possible.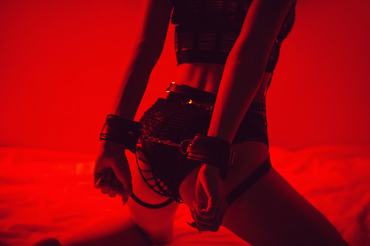 Hey you, are you new here? No worries, here is your safe place to explore the possibilities of new exciting adventures of bondage sex.
Collection 2019
Sale 70% Off
Title for image