Lube Up: 4 Main Reasons to Use Intimate Lubricant
It makes things slidey and glidey. So, load it on there.
 sexy smile, sensitive touches, rhythmic hips – no doubt, your significant other has all what it takes to get you off. But there's one more thing that can definitely up your odds of climaxing — it's lube. Sexperts claim that intimate lubricant will make every scenario of sex more satisfying and pleasurable.
If you're new to the world of lube, it's possible that society has thought you a lot of misconceptions and myths that are further from truth. Some still believe it's used by only to types of folks: horny teen boys who've found their dad's wild magazines or old women who experience lack of natural moisture due to aging. Allow us to help you to step out of the box and bust these common myths.
If you're thinking: What is lube? How does a lubricant work? Or why would I want to use it? We've got the answers and a few of the reasons why you should probably drop everything and shop lube right now.
Adds moisture
Not to be confused with lubricants used by mechanics at your local garage, the gels we're talking about are the ones used for sexual satisfaction and comfort. For starters, slickness is the most crucial sensation in the intimate act. However, sometimes a woman's natural lubrication levels can vary, resulting in dryness which is absolutely nothing to be shameful about. The thing is that even when you're turned on, it takes a while for your body to get on the same page. So, it's cool to reach for the lube because sometimes we all need extra help.
In this situation, a lubricant adds moisture and glide, making both foreplay and intercourse smoother and more natural. Everyone who has sex in their life should be using lube, even if dryness isn't a problem. Seriously, it just makes the whole sexing thing a lot easier and less awkward.
Enhances pleasure
Repetition can make a once hot sex life feel meh. So, be open to varying things in bed. Any change in speed, pressure, or position will make the act more interesting and pleasurable. Or you can always try a new stimulating lubricant. If you associate lube with vaginal dryness only, you're totally wrong. It's basically a sex toy which can heat things up (literally), cool them down, or make your body tingle… the list is endless.
Are you looking for a more intense experience of your sexual relations? Warming and cooling lubes are such a good and simple way to dip in basic temperature play. Once they come in contact with the skin, you'll feel a gentle warming or cooling effect which just intensifies the sensations. And the best part? These gels can be used for both massage and sex – you'll start with an erotic massage and inevitably it'll lead to more. Well, these awesome lubes double up.
The most important thing about a sexual encounter is to play and have fun. But what if you add new sensations, even more pleasant, with the use of a flavored lube? If you love oral sex games, tasty gel is your mouth's best friend. Allow me to explain: Bringing flavored lubricant to the mix is a great way to enhance licky-licky game and enjoy a tasty treat at the same time. Pick a flavor that you like (strawberries, chocolate, champagne, pina colada), drip it on your partner's chest and lick it like a dessert. Yummy.
Provides safety
Using lubricant with a condom is actually a smart idea. You will decrease the chance that a condom will break during penetrative sex. With long-lasting slickness properties, an intimate gel helps these rubbers move easily on skin, making sex safer and more pleasurable. Plus, some men say that a small drop of lube inside the tip of the condom can also increase satisfaction. However, make sure you're with the right type of lube for whichever condoms or toys you're using. If you're using latex condoms, you can't use oil-based lubes, since they destroy and render them ineffective.
 With long-lasting slickness properties, an intimate gel helps these rubbers move easily on skin, making sex safer and more pleasurable.
But it's not only the vaginal act that can be safer with extra wetness. Inserting anything into the vagina – fingers, a tampon, or a sex toy – will be trouble-free with lube. It can decrease painful friction that gets in the way of all comfortable feelings. While lube is nice for vaginal sex, it's an absolute essential for anything anal. Unfortunately, the anus doesn't self-lubricate naturally, so it just means you need to take extra precautions, like tons of lube. Your best bet is a really slippery silicone lubricant with extra-lasting staying power.
For different needs
Think lube is only for the main event? Think again. Every sexual activity can be improved with lube, regardless on if you're going full-on penetration or not. Adding a little lubrication early during foreplay is a great way to spice things up. Rubbing and touching your bae's erogenous zones can feel extra hot if your hands are a little slippery. And if you're feeling adventurous, grab some tingling lubes and stash them in your purse.
There are certain types of gels you should use for certain encounters at certain times. You might think that lube might be unnecessary in the hot tub, but water actually whisks away a woman's natural fluids. If you're doing it regularly in the shower, the lube you use for that might be different than the lube you use for your morning sex sessions. Bringing in silicone-based lube will guarantee you and your significant other have a slippery time.  
Extra careful about everything going in and around your body? Then the water-based lubricants are just for you. Formulated with consciousness in mind, some of them feature a blend of soothing and natural ingredients that can leave your skin ready for anything. If you or your partner struggles with premature ejaculation, delay gels can reduce sensation so he can last longer. Seriously, there's pretty much a lube for everything.
Choose wisely
When it comes to choosing a favorite lube, first you'll want to eliminate the ones that won't perform for you. If you rely on condoms for pregnancy protection, oil-based lubes are out. If you have delicate skin, you may want to avoid dyes, scents, and silicones. For a long-lasting marathon, pick only the silicone-based lubrication. Then experiment.
Once you've got a type you prefer, try out different brands. Start with a sample kit, since it prevents having big bottles of lubes you don't really like. Test for which feels better, how they wash up, and whatever else is important to you. You may like different lubes for different purposes and choose one for sex and another for foreplay.
Last word
What makes a sexual activity extra hot? Lube, of course. Always have it on hand and don't be afraid to apply it so you can skip any awkward dryness. So, one more time, for the people in the back: Intimate lubricant is simply the best sexual measure of all time. You never know until you try.
If you still need help finding one that works best for you, read our other blog post Wetter is better: How to pick the best lube? or write us a message.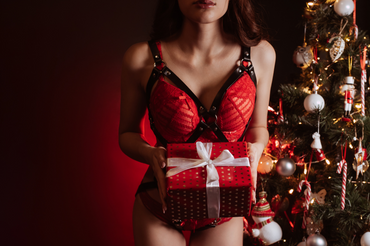 Kinky Christmas gift ideas for significant other that she or he secretly wants this year.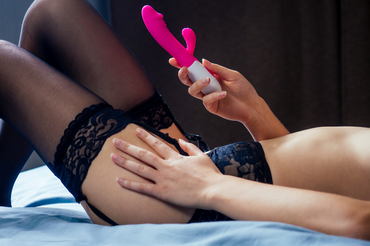 Finding the perfect sex toy is like finding your true soulmate; it brings joy, excitement, and a deep sense of connection to improve your life in ways you never thought possible.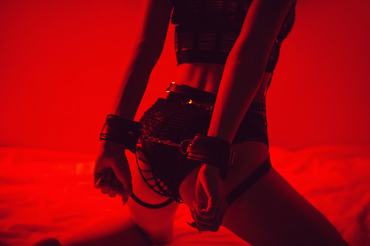 Hey you, are you new here? No worries, here is your safe place to explore the possibilities of new exciting adventures of bondage sex.
Collection 2019
Sale 70% Off
Title for image