Wetter is better: How to pick the best lube?
A small drop of lube makes any hookup way more amazing.
ave you ever wondered what's sitting inside those cute and colorful bottles near the cash register at the pharmacy? Blue, red, yellow, green bottles ­— yes, these are lubricants. When talking about them, even more questions may pop naturally, such as how are they different? Why so attractive and eye-catching? How to choose the best one out of such a wide variety? We are sure that everyone, enjoying sex at least a little bit, will be able to find the best lubricant for their needs.
What are the different types to try?
First of all, lubricants are a significant part of our intimate life. They not only help in case of vaginal dryness (for reducing friction) but also add some extra spice to your sex life. Believe it or not, this magical liquid also leads to safer sex. Lubricants come in a variety of bases and serve for many purposes. Most often, the following are distinguished:
These personal gels enrich the time of foreplay. By providing new senses for cuddling and sex, they invite you to enjoy a wide range of different flavors and smells — from all the traditional strawberries, apples, blueberries to the exotic ones — coconut or mango aromas. Products to try: Durex Play Strawberry or System JO H2O Vanilla Cream.
Stimulating lubes provide unforgettable senses because of their intriguing features, for example, cooling or warming ones. These qualities awaken desire and help to reach the big O faster. Smooth and greaseless lubricants with long-lasting properties boost arousal with just a few drops during foreplay or lovemaking. Products to try: Astroglide Warming Liquid or Durex Play Tingle.
Ultra-lasting gels help to keep up the wetness longer. With a remarkable blend of special ingredients, long-lasting lubricants provide the extra slipperiness that makes you feel even friskier. If you want to experiment in the show, hot tub, or spa, long-lasting lube is your best bet. If you're looking for slicker options, try Swiss Navy Silicone or pjur Original.
Delay
With the components that help men with problems of early ejaculation, delay lubricants help men prolong the excitement, last longer during sexual intercourse, and come in handy when you try to reach the sexual peak at the same time as your partner.
For fresh and long-lasting enhancement, anal lubes are developed from highly-rated silicone-based ingredients to ease butt sex for a pleasurable and fulfilling experience. They were designed based on a unique formula, which never dries out, therefore, it is an ideal choice for intimate games in a shower or hot tube. Products to try: Just Glide Anal or Wet Uranus.
Perfect for massage and all intimate sexual moments, relaxing personal lubricants are rich with different components protecting and treating your skin. In a sensual massage, you will feel a range of sensations which are extremely pleasurable and enhances one's mood. If you want to invest in something created for intimacy, check out Wet Baked Apple Pie or Durex Play Sensual 2-in-1 Flavored.
Sometimes certain lubricants can cause allergic reactions in people who are sensitive to chemicals that can be found in the product. For this reason, natural lubricants can be worth a try. They contain only natural ingredients (plant-based oils) which are suitable for allergic people. Going au naturel? Consider Liquid Silk or JoyDivision Bioglide Natural.
Enhancing lubricants awaken a woman's passion, appetite, and stimulate a woman's intimate zones, giving her even greater satisfaction. These warming or cooling foreplay gels and clitoral stimulants are for those women who just need a little help getting aroused.
What are the common bases of lubricants?
Personal lubricants can come in liquid or gel-like form, and each blend always has a solid ingredient which determines the main features of the product. There're three main types of intimate gels: water-based, silicone-based, and hybrids — the best one for you depends on your needs. Let's take a look at the three main lube bases:
Water-based lubricants are by far one of the best-selling all-purpose lubricants in the market, and for good reason. The primary ingredient of these personal gels is water. With non-irritating ingredients, the lube itself is very smooth, soothing, and great for allergic people with sensitive skin. They are safe to apply with all types of condoms and sex toys.
Made with a unique blend of ingredients, silicone-based lubricants are perfect for a long-lasting glide. Just a small amount of gel is enough to keep you going much longer so you won't have to take a pause and reapply making sex more pleasurable. And of course, there is always the fact these lubes can be used underwater since they don't wash off easily. Excellent for use with condoms, however, not recommended with silicone toys.
Water and silicone-based lubricants are naturally wet and easy to wash off just like water-based lubes; however, they are more slippery and last longer compared to the silicone ones. As well as being a pleasurable lubricant, a hybrid blend gives a fantastic experience for masturbation, intercourse, foreplay, and massage. For those looking for an optimal option, these are the best choice.
How to use lubricant effectively?
Once the selection of lubricant is over, it's time to use it. There really isn't a right or wrong way to apply lubricant effectively. But there're a few crucial things you can do to make the process easier. So, we introduce you with a short WorldCondoms guide.
A little bit of lubricant goes a long way, so you want to start small. If you're using your fingers, put a bean-sized amount in the palm of your hand and rub your hands together to warm it up. Now put lube on your own body or anything else you're using — sex toys or partner's body parts. If you're using it for vaginal sex, go ahead and put some inside the vagina (only water-based ones) as well as outside. This is also essential for anal intercourse.
When using a silicone-based lubricant, always be aware that only a little is enough (just a drop), and it will last long enough. Please note, never use it with sex toys. If the lubricant is water-based, you will need a little bit more than usual. Before reapplying, try to moisten it — sometimes the effect should come back.
What's more, the flavored, warming, or cooling lubricants should always be tested on a small patch of skin to evaluate whether you like the effect it gives. Do not forget to wash thoroughly after usage. Some lubricants with flavors may have sugar, and sometimes they provide a favorable environment for infections, so use them moderately.
Important: Use everything reasonably. The best way to start is with lesser, gradually increasing the amount. If you're using male condoms, put a drop of lube in the tip of the protection before rolling it on the penis. However, go easy with the lubricant – the condom could slip if you overdo it.
Many people have the mistaken idea that intimate lube is for older women experiencing vaginal dryness during the menopause. If you're think like that, then you're doing a huge sex life fail. Not only the right lube can completely change your romance life by making sex wetter, more enjoyable, and longer lasting, but it also comes in lots of flavors, sensations, and textures. Even if you don't usually have issues getting wet on your own, it's clever to have it on hand. And now — let's slide! Best of luck!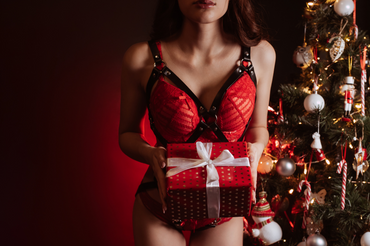 Kinky Christmas gift ideas for significant other that she or he secretly wants this year.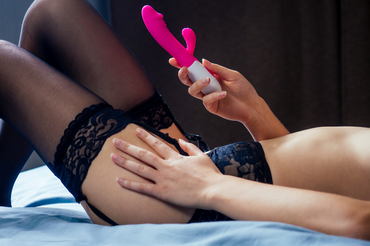 Finding the perfect sex toy is like finding your true soulmate; it brings joy, excitement, and a deep sense of connection to improve your life in ways you never thought possible.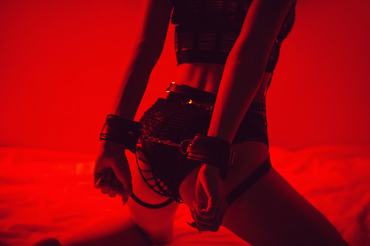 Hey you, are you new here? No worries, here is your safe place to explore the possibilities of new exciting adventures of bondage sex.
Collection 2019
Sale 70% Off
Title for image